KEN'S Korny Corn Maze & Fall Activities
Sat, Sept 23 – Sun, Nov 6
Fri  4pm – 9pm     Sat  10am – 9pm     Sun  12pm – 8pm
NC's ORIGINAL Corn Maze is kicking off its 24th season!
Since 1999, KEN'S has offered fresh air and Fall fun for families,
friends, and groups.

5 Acres. 3 Sections. A-MAZE-ing Fun.
ONE good thing about KEN'S Korny Corn Maze is that it offers something for every age group; although the ones with their feet on the ground have the most fun! Jogging strollers or wagons are recommended for the littlest explorers.
KEN'S Adventure Zone features new and challenging stations and the hayride route has been expanded.
KEN'S goal is to ensure that everyone in your group leaves with memories they will cherish.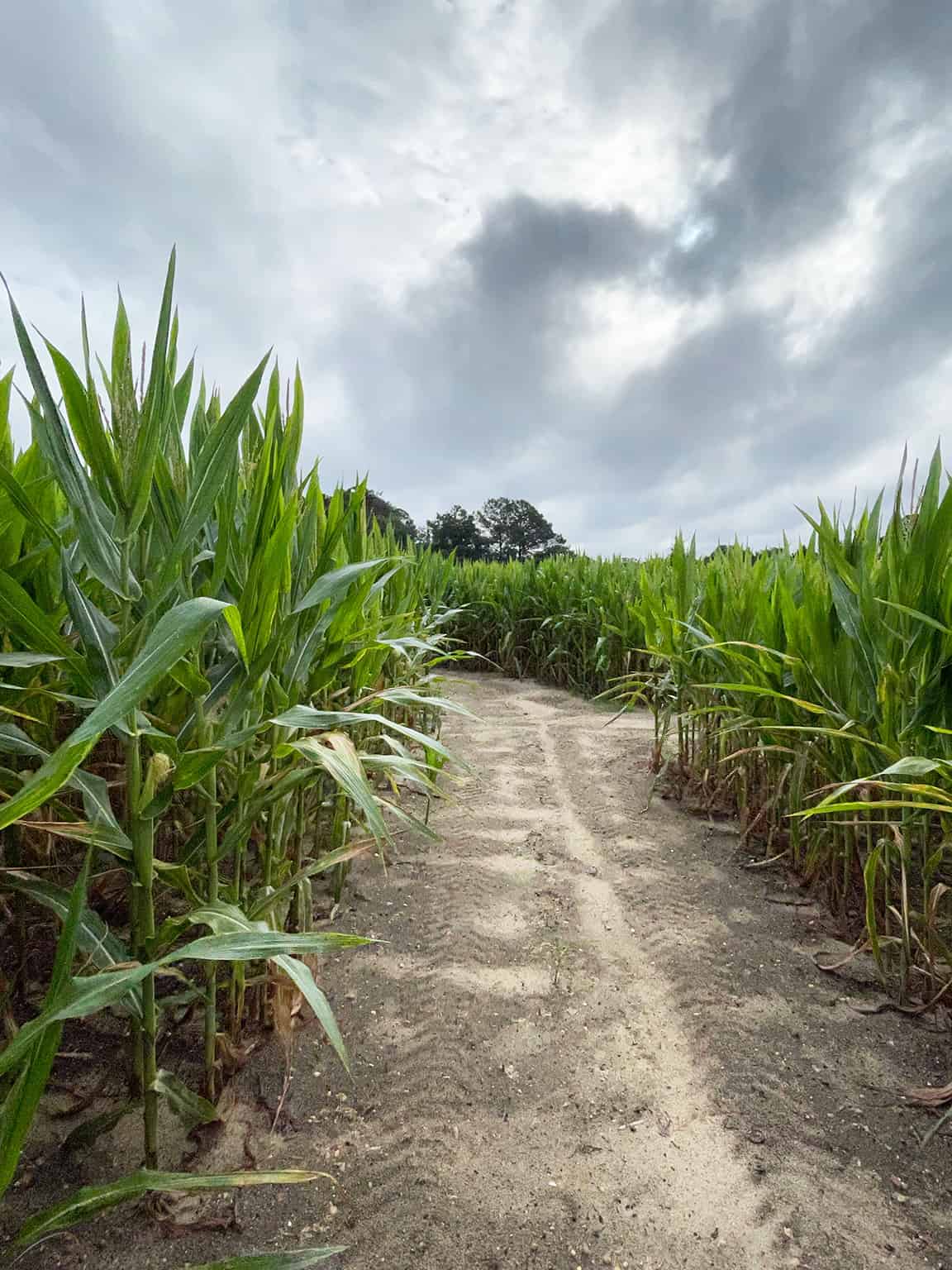 Field Work: KEN'S Korny Corn Maze
In 1997, KEN was inspired to create a new kind of entertainment—farm fun. His father, Roy Jr, a life-long farmer, thought KEN was crazy.
KEN started with a hay-bale maze to gauge visitors' interest. In 1999, KEN planted his first maze.
KEN Walker received the 2020 Innovative Farmer of the Year Award from the Wake County Agribusiness Council.
KEN'S continues to attract visitors from surrounding counties and from across North Carolina.
KEN'S parents, Alice and Roy Jr,
would be a-MAZE-d.